Looking for a customizable knitted fabric material bundle? Look no further than this SBSAR product! With the ability to adjust the color to your liking, this bundle offers a wide range of possibilities for your next project. Whether you're working on a 3D model or a digital painting, this material is sure to add a touch of realism and texture. Don't settle for a generic material – upgrade your work with this knitted fabric bundle today.
The knitted fabric material bundle is perfect for creating realistic clothing, blankets, and other textile-based objects. The texture of the material is incredibly detailed, with a variety of different knit patterns to choose from.
One of the best things about this SBSAR product is its versatility. you can adjust the color of the material and other properties to create the exact look you're going for. This level of customization ensures that your final product will be unique and tailored to your specific needs.
Another great feature of this material bundle is its ease of use so simply import the SBSAR file into your favorite 3D modeling or digital painting software, and you're ready to go. The material will automatically apply to your object, saving you time and effort in the design process.
Overall, if you're looking for a high-quality, customizable knitted fabric material bundle, this SBSAR product is an excellent choice. With its realistic texture, wide range of customization options, and ease of use, it's sure to elevate your next project to the next level.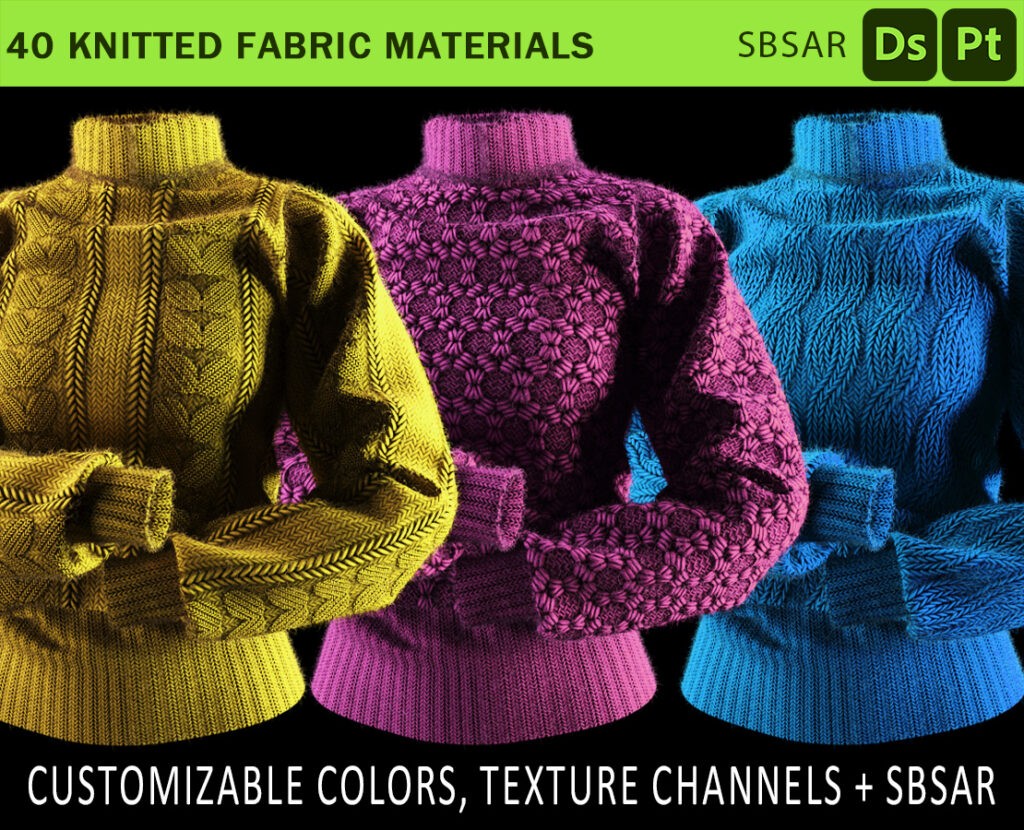 i made this bundle based on my popular and good selling alpha brush bundle: 40 fabric alpha brush bundle : TRICOT & KNITTED (2k tiff 16 bit) + FREE video
now you can use as material and save more time in your workflow 🙂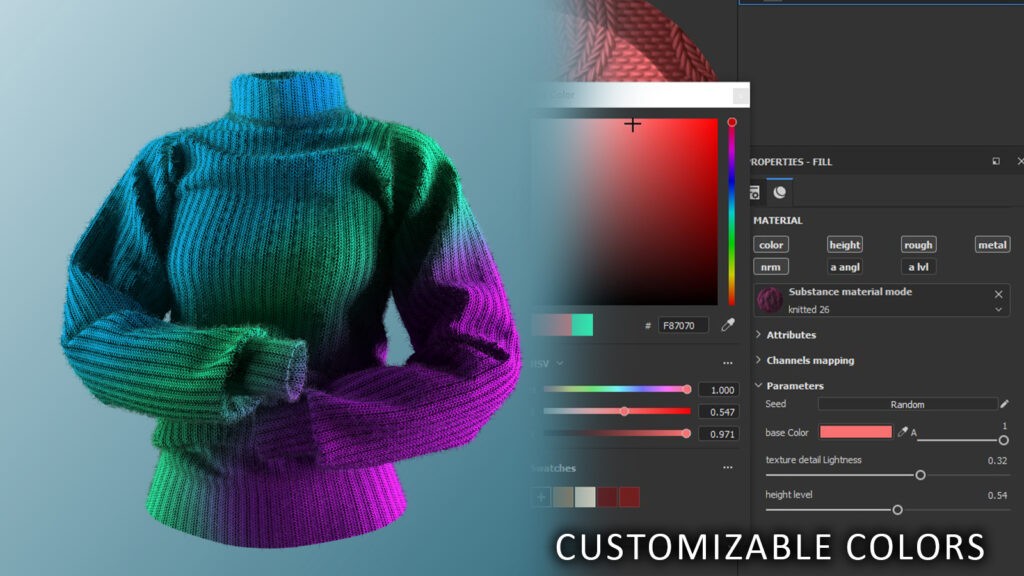 sbsar files have ability to:
select your desired base color
determine level of lightness of knitted details
determine height level
the archive has 40 folders include:
sbsar file
PBR 2k textures:

diffuse
height map
normal
metallic
roughness
download here:
please see video promotion: