Enhance Your Digital Fashion Workflow with Luxurious Bling Fabric and Cloth PBR Material Bundle
n the world of digital fashion design, having access to high-quality materials can make all the difference in creating stunning and realistic garments. The Bling Fabric and Cloth Material Bundle is here to elevate your designs to a whole new level of luxury and sophistication. This bundle includes 10 exquisite PBR (Physically Based Rendering) bling fabric and cloth materials that are ready to use in your digital fashion workflow. Whether you're designing jewelry, dresses, or any other fashion item, this bundle will add a touch of opulence and glamor to your creations.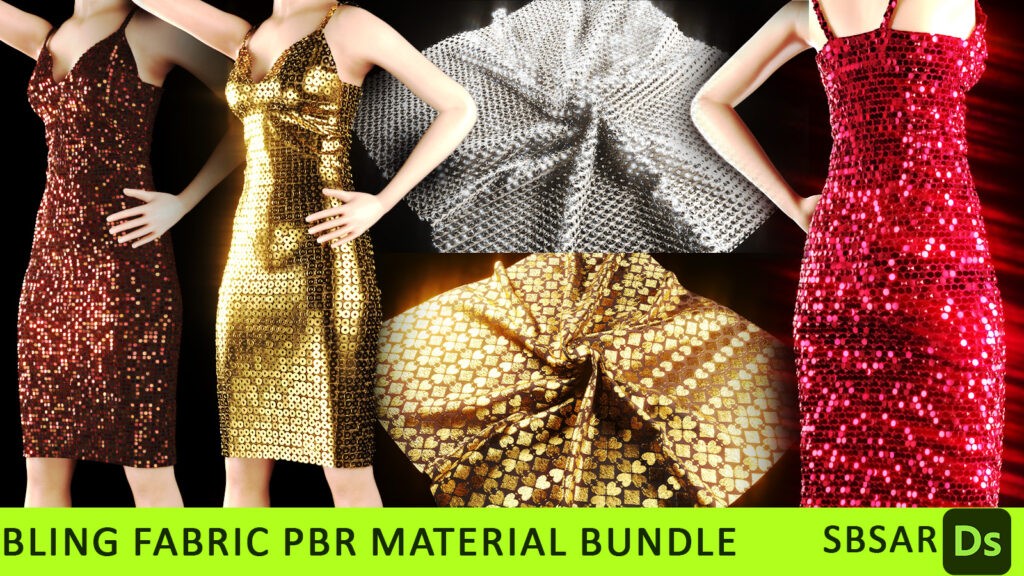 Key Features:
High-Quality PBR Materials: The Bling Fabric and Cloth Material Bundle features 10 top-notch PBR materials, meticulously crafted to replicate the appearance and texture of luxurious fabrics. These materials have been designed with an emphasis on details, ensuring that your digital garments look truly authentic.
Ready to Use: With this bundle, you can say goodbye to the hassle of creating materials from scratch. Each material comes in a convenient SBSAR file format, making it easy to integrate them into your digital fashion workflow. Simply import the materials into your favorite 3D software and start using them right away.
Versatility: The Bling Fabric and Cloth Material Bundle is not limited to a single style or design. It can be used in a wide range of fashion projects, including jewelry, dresses, and other garments. Whether you're aiming for an elegant and sophisticated look or a flashy and glamorous aesthetic, these materials have got you covered.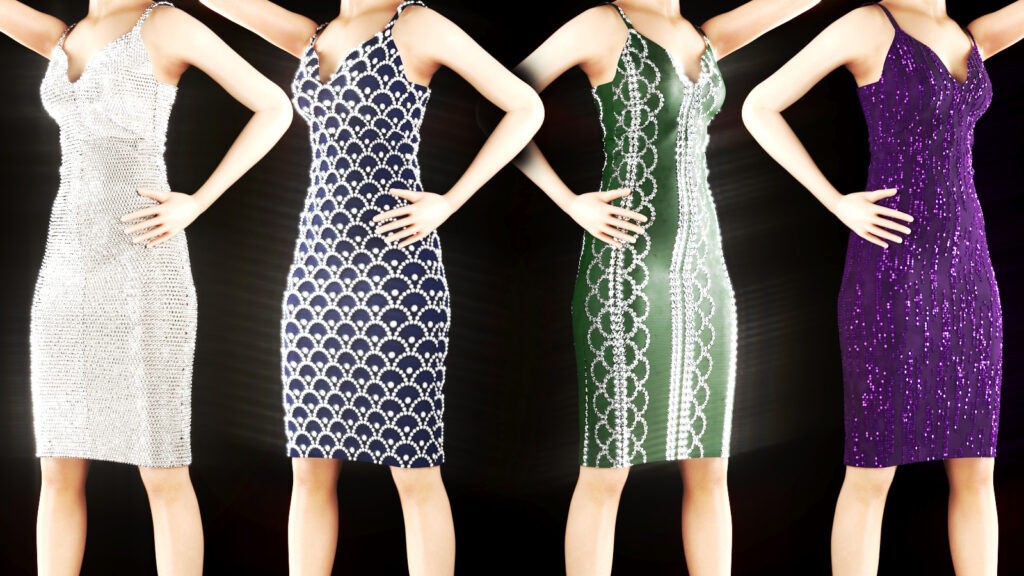 Included Asset Details:
Inside the Bling Fabric and Cloth Material Bundle, you will find 10 folders, each containing the following assets:
SBSAR File: This file provides the specifications for the PBR material, allowing for easy customization and adjustment within compatible software.
4K Texture Channels PNG Files: Each material includes high-resolution texture channels to enhance the visual quality of your designs. The following channels are included for maximum realism and versatility:
Basecolor: Defines the overall color and appearance of the fabric.
Normal: Adds fine details and surface imperfections for enhanced realism.
Heightmap: Provides depth and texture variations, creating a 3D effect.
Roughness: Determines the level of smoothness or roughness of the fabric surface.
Metallic: Controls the material's metallic reflection properties, allowing for customizable shine and luster.
Ambient Occlusion: Enhances the shadowing and occlusion effects, adding depth to the fabric's creases and folds.
Opacity (Some Materials): Depicts areas of transparency or translucency, ideal for certain fabric types or embellishments.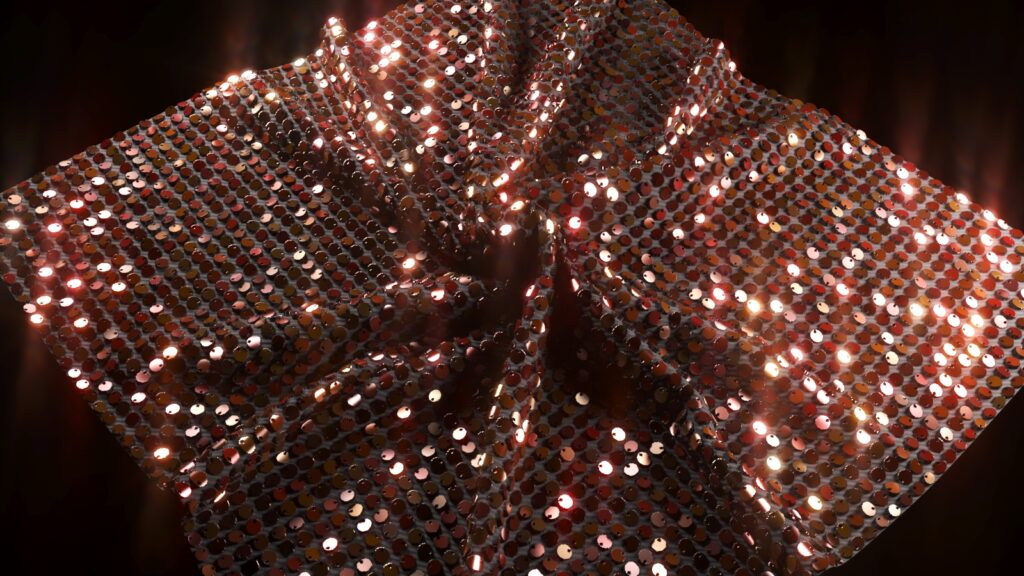 for a Conclusion With the Bling Fabric and Cloth Material Bundle, you have the power to transform your digital fashion designs into something truly magnificent. From jeweled accessories to luxurious dresses, this bundle provides the materials you need to create stunning and realistic garments. Take advantage of the included SBSAR files and 4K textures to customize your designs with ease. So why wait? Elevate your digital fashion workflow and let your imagination run wild with this opulent and glamorous bundle of materials.
download here:
also checkout video tutorial: