this bundle include game ready scifi fictional weapons. all PBR and low poly ready to use in your game/vfx projects.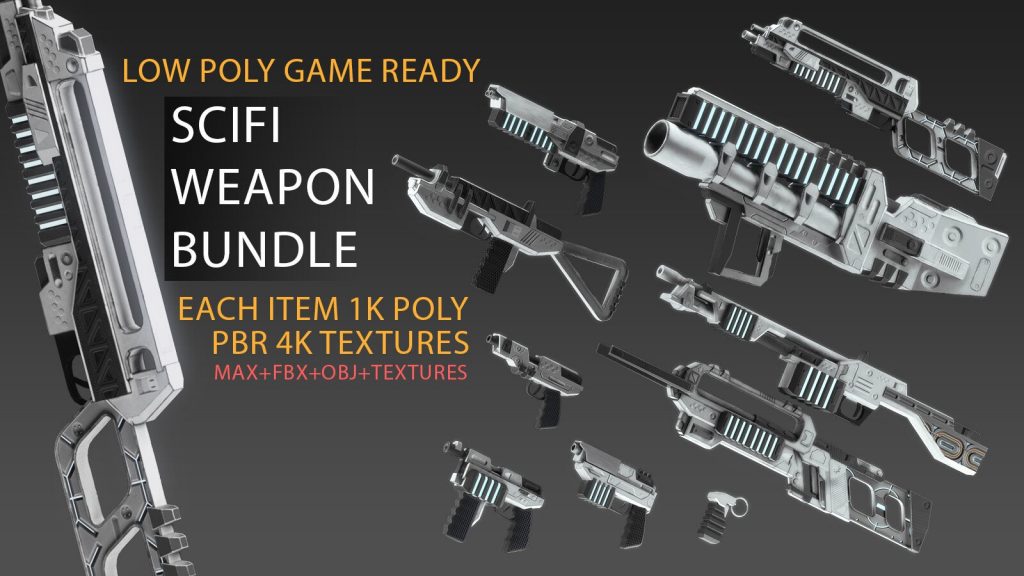 this product made by my other product: Hard surface normal bundle + 10 Scifi PBR materials you can checkout there
all items shown in previews.
poly count of every item is about 1k. total poly count 7K.
the archives include folders and each folders include files correspond to specific gun that include its:
FBX file:vray next material
OBJ file
Max file: version 2016 vray next material
BaseColor 4k map
Emissive 4k map
Glossiness 4k map
Height 4k map
IOR 4k map
Metallic 4k map
Normal 4k map
Reflection 4k map
Roughness 4k map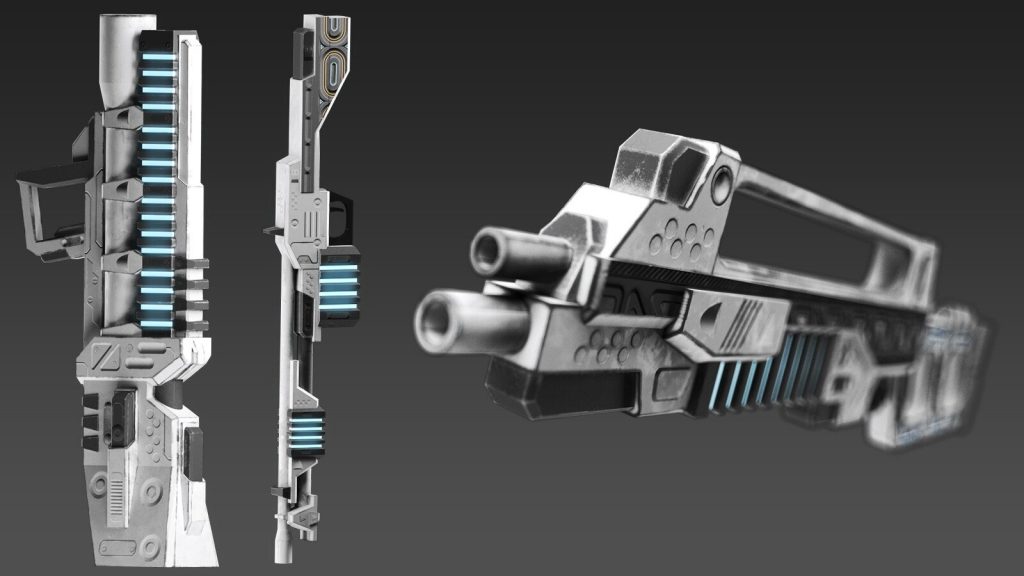 you can download this bundle here at my artstation store: