this bundle include 15 high quality height maps + corresponding 3d model for your architecture visualization workflow. you can use them as displacement map on your interior and make best quality output with a lightweight scene. you can see an example below: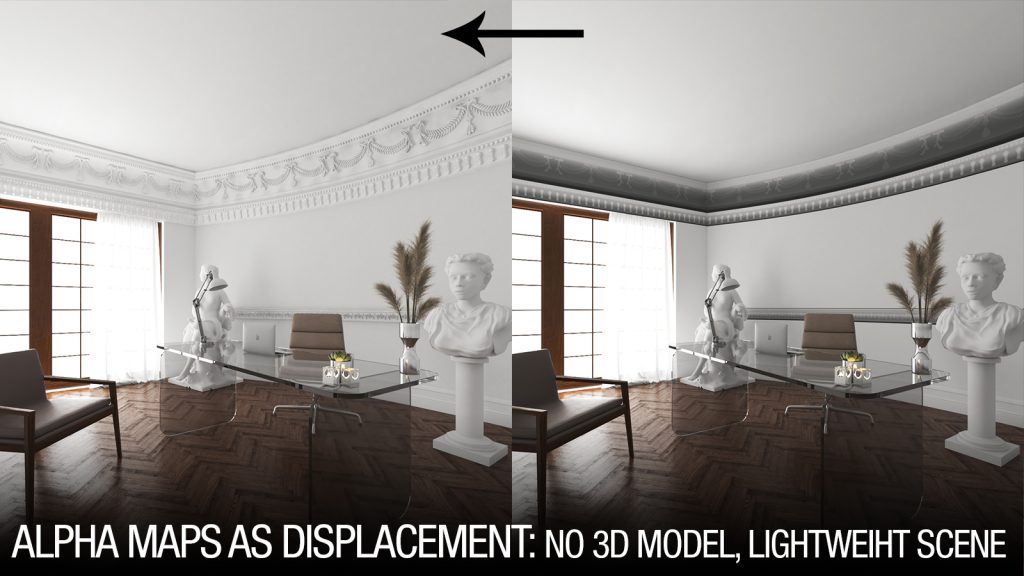 bundle detail:
2048*2048
tiff 16 bit format
able to use in any software that can use alpha height map such as zbrush, mudbox, 3dcoat blender etc
15 wall molding 3d object all in one max file: version 2014
15 wall molding 3d object all in one fbx file
file include:
alphas folder
previews folder
maxALL file
fbxALL file
you can download this bundle here at my artstation store.
thank you and good luck 😉